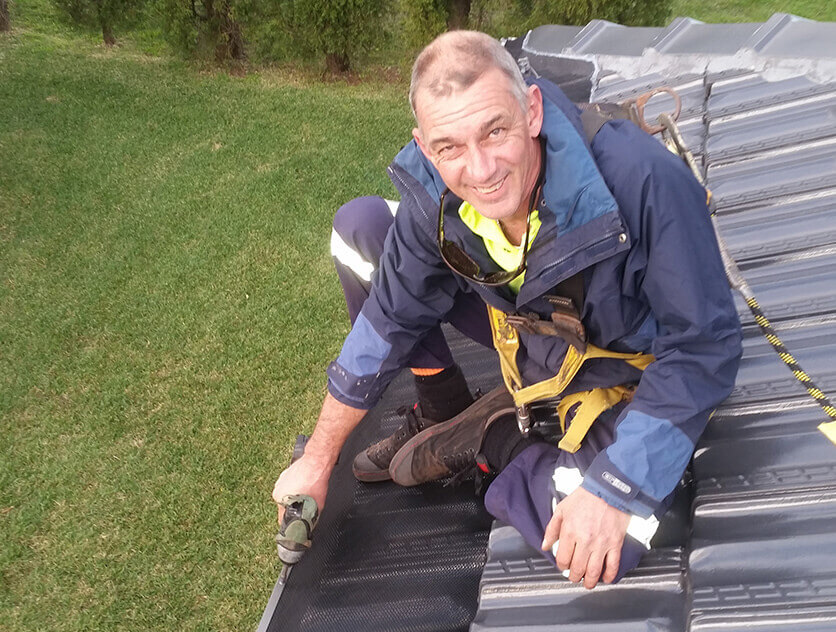 Homeowners try to do a lot to keep their home looking clean and fresh. From mowing the lawn to shoveling the walkway. From power washing the deck and siding to repainting and much much more.
But something that many homeowners forget about is roof and gutter cleaning. In this article, we'll cover all the necessary points regarding cleaning your roof and gutter.
ROOF CARE
Prevent Ice Formation
Ice dams are ridges of ice that form at the very edge of your roof during the winter. These can form when cleaning the snow and debris on your roof is neglected after snowfall or after a storm.
As the snow melts and casually runs off the roof, it can freeze at the edge of the roof forming a large mould of ice known as an ice dam. This prevents water from draining off the roof, which makes the problem worsen over time.
Ice dams surely cause serious damage to your roof and to your home. They can lead to leaks and shingle and roof damage, dangerous icicle formation or perhaps gutter damage, and more.
Prevent Roof Algae & Moss
The beautiful roof over your head protects you and your family from the weather, and nature in general. This means that it's exposed to all of those things all the time, which on the other hand, means that dirt, water, leaves, plants, and more all find their way onto the roof at some point. They eventually form algae, moss, lichens etc. These should be taken care of by cleaning your roof at least twice a year.
Roof Repair and Cleaning Go Hand in Hand
Roof cleaning is an important aspect of maintaining your roof. Clearing off the snow, debris or dirt  and other natural unwanted elements can easily extend your roof's lifespan and reduce any potential damage caused to your roof and your home.
However, it's quite easy to neglect cleaning. Sometimes we tend not to understand the importance, which is where professional roof repair comes handy. 
GUTTER CARE 
A gutter clogged with leaves, sticks and other debris can cause a seriously leaky roof or water damage to the interior or exterior of your home. Experts say that gunked-up gutters also make nice homes for pests, rodents, mold and honeycombs from bee infestations and cockroaches. 
What should you do ?
Prevent actual water damage. When gutters and downspouts are blocked with leaves and debris, rainwater might not drain properly. If the water will overflow from gutters, it is sure to cause water damage on both the interior and exterior of your home. 

Protect your firm roof. Clogged gutters give rainwater no space to run. When water continues to flood over, perhaps it can leave rotten or a leaky roof.

Don't let pests cause trouble. Gutters clogged with leaves can make welcoming homes for rodents, birds, and insects. The last thing you would want is a pest infestation in your home!

You can save your money. Gutter and downspout cleaning can help prevent unexpected and over – expensive projects down the future. Taking preventive measures immediately can help minimize the likelihood of having to repair or replace your roof.