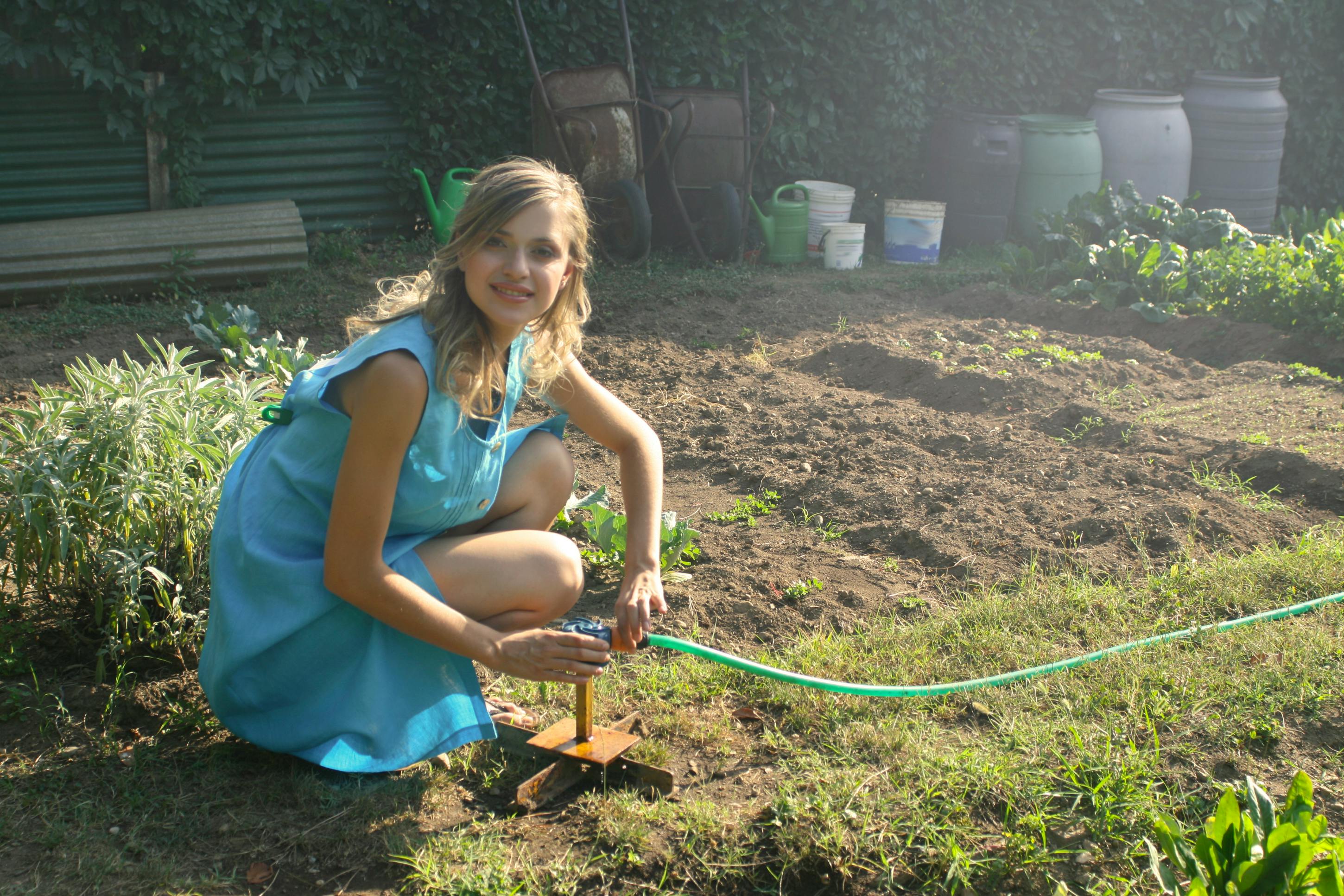 A garden hose reel is a great tool to use if you need a more reliable and convenient way of watering your garden. In contrast to using a watering can, it is simple to use and works easily. Along with improving irrigation and other gardening practices, it helps to keep the garden clean, green and tidy.
The use of hose reel helps to wind the hose easily without extreme tangling, and avoids water blockage as well. It can also endure any changes in the weather and increase the lifetime of the hose. 
So we have 4 best-selling garden hose reels to help you pick the best one according to your requirement.
Eley Wall-Mount Garden Hose Reel
Eley's garden hose reel is constructed from Aluminium alloy and is a swiveling gooseneck. It comes with a polyurethane hose of its own as well. You can choose to assemble it perpendicular or parallel and mount it. With a diameter of 5/8 inch, it can accommodate about 125 feet of hose. This ensures that you can easily provide an ample length to water the whole garden.
It comes with warranty, of course, meaning that it won't crack, rust, or leak for 10 years. This gives you peace of mind to realise that it will last and be durable. While assembly is necessary, it comes with suitable hardware for mounting.
Gardena Retractable Hose Reel
This is all-in-one kind of hose reel device. It has a mechanism for locking, which ensures that you can give it a quick pull, and it retracts slowly and quietly. 
You also get a hose with a 7-foot adapter and 115 feet of hose inside. Within it the steel spring ensures that the retraction is even and strong. Plus, to prevent the hose from tangling or turning, it features a hose guide.
There is also space in the wall bracket where washing brushes and sprayers can be placed.
Liberty Garden 704 Decorative Garden Hose Reel
The garden hose reel from Liberty Garden might be ideal if you're interested in something decorative. The hose is not included, but it can hold a 5/8-inch diameter of up to 125 feet.
It's made of cast aluminum, so it won't rust. Plus, it has plumbing fixtures made of aluminum and brass. They are powder-coated to make them immune to the weather.
Plus, there is a shelf for this product, allowing you to store a few garden tools or nozzles. 
The 8010 model is lightweight and thin. It is built to sit on the field, and you can raise it a little. The connector for the spigot is of course, on the back, so you need a short hose to operate on it.
It features colors of grey and blue, making it look good next to almost any building. You get the hose included as well which means you can set it up quickly.
This device is assembled fully. All you really have to do is plug the hose into the spigot and you're good to go. Of course, only what you need can be taken out and then cranked in.